Battle of the Binkie
Author: knietzer @andersonpediatricdentistry posted: Jun. 26, 2018.
Battle of the Binkie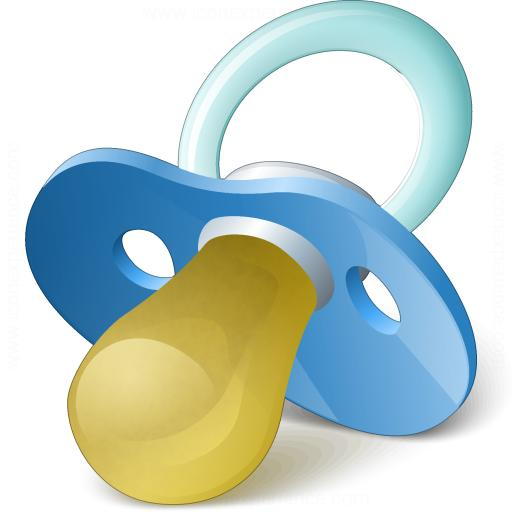 Paci, pappy, binky, dummy, soother, nuk nuk. No matter what you call it, these little bits of plastic and silicone have a way of running our lives. How many of you have turned the car around to go get the baby's pacifier? Have you ever had to leave a store or dinner because you didn't have one? Do you keep multiple backups in each room of your home? I'll admit it. We do it at my home. When we get in the car, the first thing my wife and I ask each other is, "Did you get a paci?"
Yes, these little lifesavers have a way of taking over. And while they can be useful, developmentally appropriate, and valuable to many babies, there comes a time when we, as parents, have to take control back. We have to help our children develop alternate ways of soothing themselves and alternate coping mechanisms that don't involve "plugging" them up when they get fussy or loud.
It's not an easy task. Believe me. I know. I am about to embark on the dreadful few days of adjustment myself. You see, my youngest daughter is about to be 18 months old. This arbitrary age is the age that we agreed to lose the paci. Now that the day is looming just a week away, I have to admit that I am having second thoughts! Because we are preparing for the worst possible few days of adjustment, I figured it was a good time to cover this topic, share some educational information and possibly, get some tips from our families about how they have successfully battled the binkie.
Why use a pacifier at all? There are mixed opinions about introducing a pacifier to young infants and whether it should even be done at all. Some babies refuse to even take one. However, there are some beneficial reasons for allowing your baby to have a pacifier. Most recognized is its soothing effect. Babies naturally use their sucking mechanism to self-soothe. A pacifier can offer a non-nutritive means of self-soothing, rather than always offering a bottle or breast. Pacifiers have also been linked to a lower risk for SIDS. And, of course, pacifiers are used for the obvious reason- to pacify a crying baby. For many, pacifiers are psychological security for the child.
Can pacifiers cause permanent problems? This answer is somewhat complicated because it really boils down to the age of the child using it, and the frequency and intensity. The general recommendation is that you need to limit a pacifier's use after age 1 and try to be rid of it completely by age 3. By age 4, pacifiers can cause an overbite, open bite, crossbite, and narrowed palate- even those labeled as orthodontic-friendly. These problems can all negatively impact the child's oral development, can cause problems with chewing, speech, and appearance, and can require orthodontics to correct.
The simple answer is that the earlier you get rid of the pacifier, the better, and easier it will be for the child. While a child that is three years old may be able to reason better and have a clearer understanding of what is happening, often a younger child will be able to move on quicker, with less of a fight. Also, by the time the child is two or three, you have other issues coming into play, such as potty training, preschool, etc., that may make it more difficult to take away their primary soothing mechanism. Ultimately, it will be up to you as the parent to decide when your child is ready to pass on the paci. The good news is that even limiting the frequency of use can help prevent some of the oral developmental problems listed above. If your child isn't ready to totally give it up, we recommend limiting its use and not allowing your child to keep a pacifier in his or her mouth all day long.
If you are ready to lose the pacifier for good, here are a few tips that have helped parents successfully win in the battle of the binky.
Start gradually. Limit the pacifier to bedtime and only allow your child to have it in his or her crib or bed.
For children that are closer to 3, have a discussion with your child and explain that it's time to get rid of the pacifier. You can reason with them and explain why the pacifier needs to go. Offer to replace it with something for "big kids."
Replace the pacifier with a lovey or stuffed animal that your child can carry with them, sleep with and hold in the car. Anywhere the pacifier was previously used, the lovey or animal can go.
Read books about it with your child.
Refuse to buy more. When the last one is gone, they are gone.
 If you are feeling creative, use a pacifier fairy, to come to pick up the pacifiers one night and leave a prize in their place. Pinterest has tons of great ideas about this topic. We even saw one about taking your older child to Build-a-Bear and letting them stuff all their pacifiers inside a bear so that they can feel like they still have them close by, but they get a new stuffed animal to soothe with instead.
Patience. Some children really do use the pacifier to soothe themselves, even at the age of 2. Be mindful that if your child is still truly soothing himself with the pacifier, taking it away abruptly may lead to other unwanted habits, such as thumb sucking. In these cases, it may be better to limit the time with the pacifier and begin introducing alternative soothing mechanisms before taking the pacifier away.
On a personal note, my wife and I have decided that our 18-month old is ready to ditch the paci. Yes, we will be going through the Battle of the Binky, too! While our daughter may not agree, she rarely uses it for sucking and only has it on car rides and in her crib. Our plan of action will be to only allow it in her crib at nap and bedtime. We will begin bringing her favorite bunny that she sleeps within the car so that she has something to soothe herself with. Once she can get through the days without a paci, we will start putting her down for naps and bedtime without it, too.
So, with our daughter, we are gradually reducing her time with her pacifier. But, each child is different. With our son, around 18 months, we felt like his speech wasn't progressing because he always walked around with his pacifier in his mouth. My wife decided after his 18-month pediatric visit, to take it away cold turkey. Of course, we had one in case it didn't go well. But the amazing thing was, he never once cried for it or asked for it. All of our hesitation and fear was for nothing. (I realize this is rare, which is why we plan to slowly remove it from my daughter.)
Like anything with children, there are a million ideas, a million ways to do it, and a million people to tell you what you should do and how they would do it. When and how you take away your child's pacifier is a personal decision. By the age of 3, many children will lose interest in the pacifier and almost all children that still have one, will not be using it to actively suck. Like anything, it becomes a habit. Anderson Pediatric Dentistry doesn't want to make your parenting decisions. We want to help provide you with the information and tools you need to succeed.
If you are a current patient and your child is battling the binky or has recently given up his or her paci, we want to know! We want to celebrate this accomplishment with them because it's definitely Something to Smile About!
Category: Oral Health,&nbsp Speech Development,&nbsp Kid's Teeth
Tags: kids teeth,&nbsp baby teeth,&nbsp Tips,&nbsp pediatric,&nbsp Infants,&nbsp Toddlers,&nbsp Preschoolers,&nbsp Help,&nbsp Pacifiers,&nbsp Overbite,&nbsp Open Bite,&nbsp Binky,&nbsp Toddlers and Pacifiers,&nbsp Self-Soothing,&nbsp Dental Care