Tongue-Tie: What Is It and What Can You Do About It?
Author: knietzer @andersonpediatricdentistry posted: Apr. 01, 2022.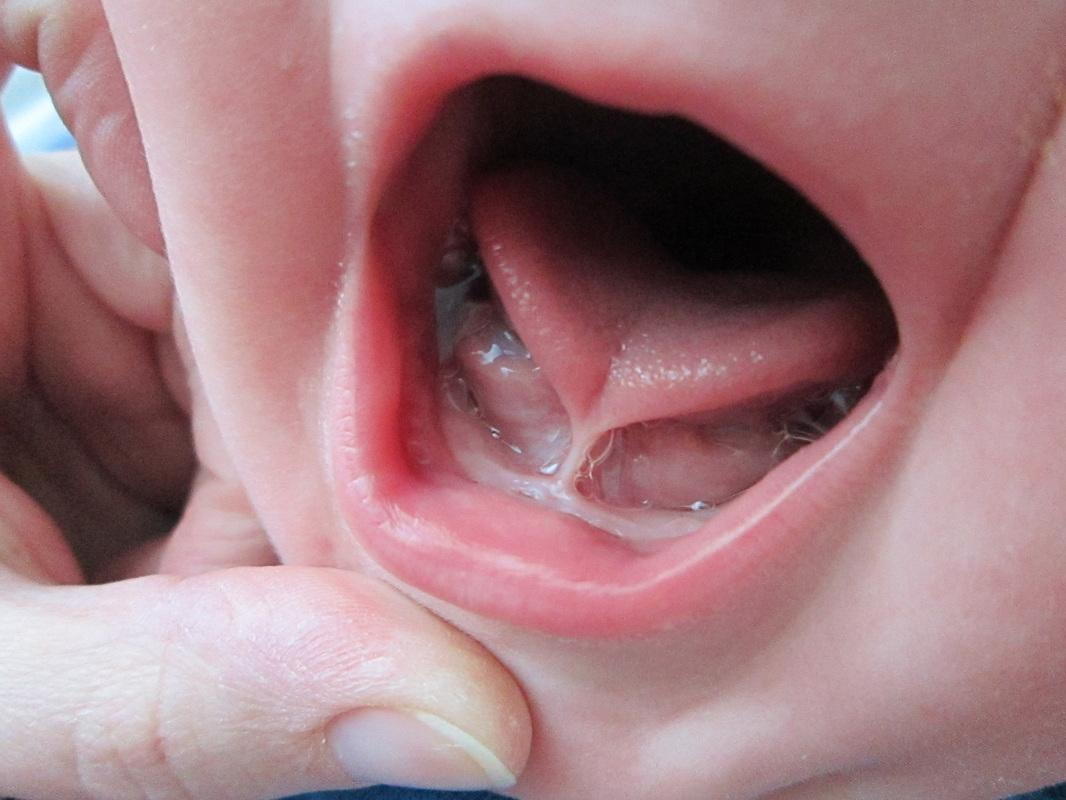 Have you ever heard of a baby being born with tongue-tie? Maybe you have. Maybe not. The truth is, most people don't hear about tongue-tie until their child is born with it. While it may not be talked about often, it can be a big deal.  
Tongue-tie happens when the frenulum, the string of tissue under your baby's tongue, which attaches the tongue to the floor of the mouth, is too short or too tight. When the child's tongue is tethered to the floor of his or her mouth by an unusually short or thick string of tissue, it can interfere with basic functions. Everyday activities, such as breastfeeding, eating, swallowing, speech and even just sticking out his or her tongue, can be made more difficult or even impossible.
Breastfeeding and Tongue-tie
Tongue-tie can make nursing a newborn very painful, and sometimes impossible. Babies who are tongue-tied may have problems latching correctly and/or maintaining the latch. This will cause problems as they over compensate by increasing suction, or chewing on the nipple, causing severe pain for the mother.  An inability to latch correctly will affect the baby's ability to drain the breast, possibly leading to supply issues. If the baby is not latching and nursing adequately, they may not be receiving adequate nutrition and may experience failure to thrive.
Oral Development
Tongue-tie can affect a baby's oral development, as it affects their ability to eat, speak and swallow. Even everyday activities, such as licking an ice cream cone, kissing or playing certain instruments can be challenging.
In speech, the mobility of the tongue is necessary for certain sounds, such as "t", "d", "z", "s", "th", "r", and "I."
Other challenges that may present when an infant, child or adult has a tongue-tie include poor oral hygiene because the tongue is not able to properly sweep food debris from the teeth, contributing to tooth decay and gingivitis. Extremely thick frenulum can also lead to the formation of a gap or space between the bottom teeth.
Aside from tongue-tie, infants may also be diagnosed with lip-tie, or a labial frenulum. This is when the thin membrane that attaches the top gumline to the upper lip, is tight or overly thick. Severe lip-tie can interfere with a baby's ability to maintain a latch during breastfeeding. A thick labial frenulum can also affect the way the child's top front teeth come in, often causing a gap between the two front teeth.
The Good News
There is hope. Tongue-tie and lip-tie do not have to be lifelong problems. In most cases, both tongue and lip-ties can be released with either a scalpel or scissors, or by laser. Lasers are a great choice as they do not normally require anesthesia. Laser treatment is also able to cauterize the area immediately, so there is minimal bleeding and minimizes any risk of infection. Anderson Pediatric Dentistry is proud to offer laser treatment for tongue-tie and/or lip-tie. If you are concerned that your child may have either of these issues, we encourage you give us a call.  Your visit will consist of us evaluating your child and discussing any issues we see.  We will also discuss possible treatment options and answer any questions you may have.
A Quick and easy solution to a frustrating problem - now, that's Something to Smile About!
Category: Oral Health,&nbsp Dental Procedures,&nbsp Speech Development
Tags: frenulum,&nbsp laser,&nbsp treament