Why Baby Teeth Matter
Author: knietzer @andersonpediatricdentistry posted: Nov. 05, 2018.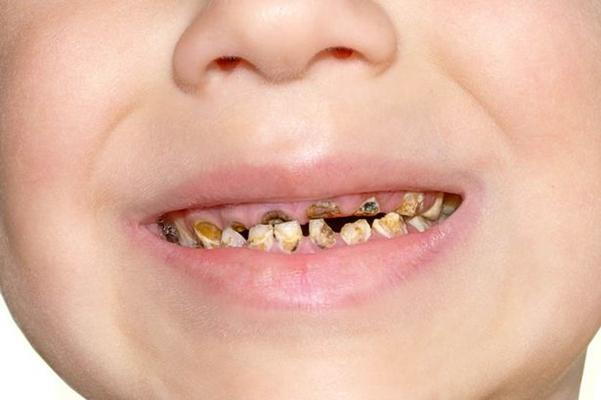 When our children are infants, their baby teeth are a BIG deal. We spend hours consoling them as they drool and gnaw on their hands during the teething process. We mark the date of their first tooth's arrival in their baby books. We get just as excited as they do the first time they get to put their tooth under their pillow and eagerly await the tooth fairy.
So, why then, do many people feel like baby teeth aren't as important as permanent teeth? The answer is right in that one word- permanent. Because we know that our "big" teeth are meant to last for life, we somehow get the idea that our children's baby teeth, that we know they will lose at some point, must not be that important. After all, they get replaced, right?
Wrong! Baby teeth, despite their small stature and their shorter life span, serve many important roles in your child's long-term oral health and development.
Promote good nutrition through proper chewing
Just as adult, or permanent, teeth do, the baby teeth serve the important role of biting, gnashing and chewing our food so that our bodies can readily digest the nutrients. Missing or painful baby teeth can make the child hesitant to eat certain foods which can cause them to lose out on much-needed nutrients.
Serve as space holders for the permanent teeth and provide a path for permanent teeth to follow when they are ready to erupt
Baby teeth are essentially a road map for the permanent teeth to follow, and when removed prematurely, before the permanent tooth is ready to erupt, it can cause long-term problems, even changing the structure of the child's jaw bone and face. The permanent teeth may come in improperly, or possibly not at all, and your child could require orthodontic treatment to correct the problem.
Build self-esteem by providing a beautiful smile
Children naturally love to smile and find joy in the world. Beautiful baby teeth help them to do so. Even a young child can begin to feel self-conscious of missing or decayed teeth.
Enable the child to pay attention and learn in school without the distraction of dental pain.
It's simple. Healthy teeth don't hurt. In fact, kids don't even think about their teeth when they are healthy. However, decayed teeth can cause a lot of pain! This pain can prevent them from getting adequate sleep, interrupt their day, and be distractive, preventing your child from excelling at school.
So, while it's tempting to skip brushing your young child's teeth when life gets busy, remember these small teeth play a BIG role in your child's oral health and development. And remember, the care and importance that you give to their baby teeth will influence how they take care of their teeth on their own.
Taking care of your young child's teeth can be simple. Follow these rules and help your child's smile shine bright.
1)     Start brushing as soon as your child gets his or her first tooth. Brush twice a day, even if it's just for a short amount of time.
2)     Floss any teeth that touch.
3)     Limit sugary drinks, even juice.
4)     Don't go to bed with any drinks other than water.
5)     Model good oral health by taking care of your own teeth! Kids learn by watching their parents.
6)     Schedule an appointment with a pediatric dentist within six months of the arrival of their first tooth, or by their one-year old     birthday. Early prevention and monitoring, as well as education about good oral health, will help prevent problems.
As always, Anderson Pediatric Dentistry wants to be your go-to resource for helping to educate parents and children alike, and giving all children the beautiful smiles that they deserve. If you are looking for a dental home for your child, give us a call at 864-760-1440, and let us give you Something to Smile About!
Category: Oral Health,&nbsp Cavities,&nbsp Kid's Teeth
Tags: toothache,&nbsp check-ups,&nbsp baby teeth matter,&nbsp space,&nbsp pediatgric