When Do Baby Teeth Fall Out?
Author: knietzer @andersonpediatricdentistry posted: Aug. 31, 2020.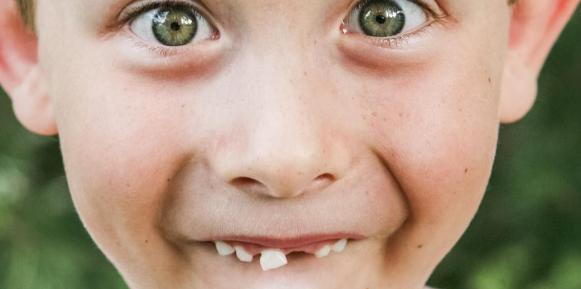 When will your child lose his first tooth? Should he have lost one already? It four years-old too young?

This can vary between children. Just as some infants cut their first tooth at four months and others celebrate their first birthday without a tooth, each child is unique. Typically, children lose their teeth in the same order they came in, with the bottom central incisors leading the way, followed by the top. While most children start losing teeth around the age of six or seven years, some lose their first tooth as early as four years-old. Generally, those that get their first teeth very young, also begin to lose them earlier than their peers. Girls also tend to get and lose their first teeth earlier than boys.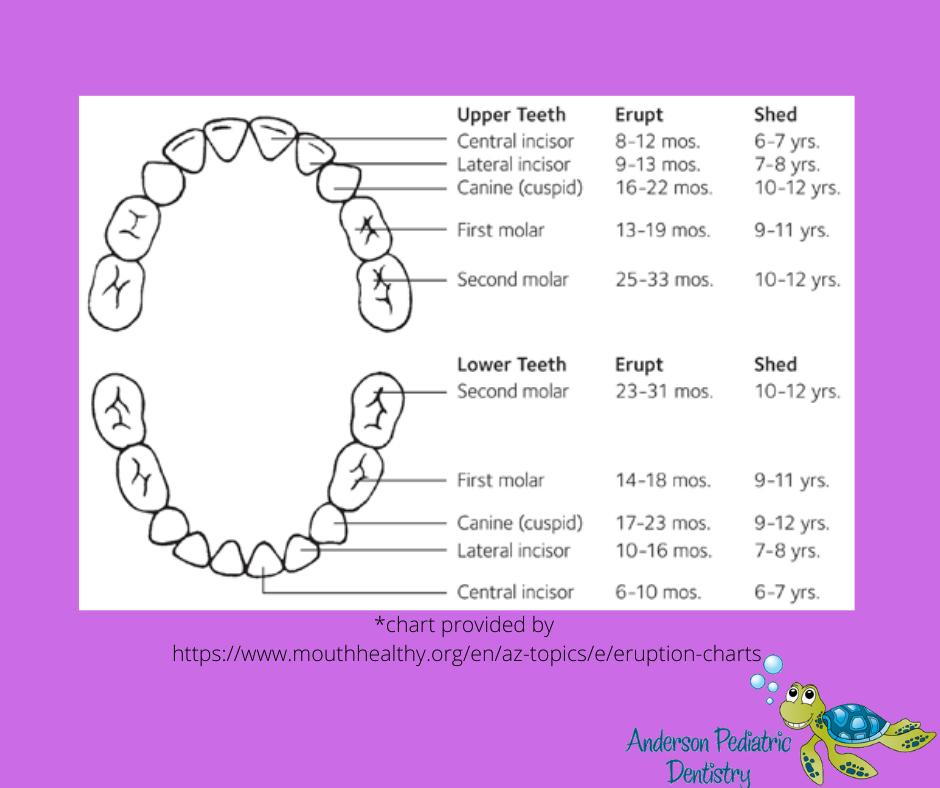 What causes a tooth to become loose and fall out?
Primary (baby) teeth begin to loosen when the adult tooth under it moves up in the jaw. This is why we say baby teeth are important place-holders for the adult/permanent teeth. The primary tooth's root acts as a guide for the permanent tooth to follow. As the permanent tooth moves up, it resorbs, or eats, the root of the baby tooth, causing it to become loose. Once the baby tooth falls out, the permanent tooth moves into its place. The baby tooth is essential for helping the permanent tooth come in at the right place in your child's mouth. Let's say it again: baby teeth are essential! They help maintain space for the adult tooth and help it stay aligned and in the correct space. This affects speech, nutrition, jaw development and aesthetics.
What order will your child lose his or her teeth?
Typically, primary teeth will fall out in the same order they came in. Barring any trauma or dental intervention, it's usually the bottom front teeth that are the first to go, followed by the middle two top teeth (central incisors). Next, the bottom lateral incisors will loosen, followed but the top lateral incisors. Most kids will only lose these eight teeth by the time they are seven to eight years old. Between the ages of 9-12, the first molars, canines and second molars will begin to shed.  
Should you worry?
Parents often feel concern when their child hasn't lost a tooth by a certain age, and even when their child begins to lose teeth at a very early age. If your child hasn't had any trauma to their mouth and they have good oral hygiene, there is likely nothing to worry about. However, it is always a good idea to address these concerns with your Anderson, SC Pediatric Dentist. Dental x-rays can help to see where the adult tooth is and make sure there are no visible problems.
If you are looking for an Anderson, SC pediatric dentist or a dental home for your child in the Upstate area, call Anderson Pediatric Dentistry today at 864-760-1440 and let us give you Something to Smile About!
Category: Oral Health,&nbsp Speech Development,&nbsp Children's Teeth,&nbsp Kid's Teeth,&nbsp Kids Dentist
Tags: Baby teeth,&nbsp permanent teeth,&nbsp eruption,&nbsp loose teeth